Friends without Benefits
Penny Reid

Genre : New-Adult, Romance Contemporaine
Notation : 
♥♥♥
There are three things you need to know about Elizabeth Finney: 1) She suffers from severe sarcastic syndrome, especially when she's unnerved, 2) No one unnerves her like Nico Manganiello, and 3) She knows how to knit.

Elizabeth Finney is almost always right about everything: the musical merits of boy bands are undervalued by society, "benefits" with human Ken dolls are better without friendship, and the sun has set on her once-in-a-lifetime chance for true love. But when Elizabeth's plans for benefits without friendship are disarmed by the irritatingly charismatic and chauvinistic Nico Manganiello- her former nemesis- she finds herself struggling to maintain the electric fence around her heart while avoiding electrocution or, worse, falling in love.
Mon avis :
Aujourd'hui je reviens vous parler d'une nouvelle lecture New Adult : Friends without Benefits de Penny Reid.
C'est mon premier livre de cette auteure et je dois avouer que ça ne m'est jamais arrivé mais  j'ai autant détesté ce livre que je l'ai adoré.
Au début de ma lecture, j'étais certaine de mettre une note de 1/5 à ce livre tellement il m'a agacé. Je n'ai pas du tout aimé Elizabeth. J'ai trouvé que ses pensées concernant le « problème » qu'elle avait avec Nico étaient trop répétitives. J'ai détesté ses réactions face à ce qui lui était arrivé dans le passé et ce qui lui arrivait maintenant. Ce n'était pas du tout un personnage pour lequel je peux avoir de l'empathie, en tous cas sur certains points, parce que sur d'autres, j'étais bien sûre de tout coeur avec elle (pas de spoilers, je n'en dis pas plus).
J'ai trouvé le problème entre Nico et Elizabeth beaucoup trop léger et du coup les réactions de chacun des personnages peu croyables. Il y avait peu de cohérence ensuite dans les réactions de chacun et c'était très agaçant. J'ai levé les yeux au ciel tellement de fois au début de cette lecture…
Un autre point que j'ai détesté : les dialogues. Ils étaient beaucoup trop longs et trop répétitifs. Mon Dieu!!! Elizabeth a dû répéter son histoire à chacun de ses amis (et elle en a beaucoup!) et les dialogues étaient réécris à chaque fois. On doit donc lire quinze mille fois la même chose!
Finalement, j'ai trouvé l'histoire très enfantine et comme je l'ai dit, tout ça était un peu léger…
Et là! En plein milieu du livre… Changement total! C'est comme si le livre avait été écrit par deux personnes différentes. Les personnages deviennent attachants et chaque scène est tellement adorable que j'ai souri pendant toute la fin du livre.
En fin de compte, c'est quand même une lecture que je conseillerai car je pense que c'est le genre qu'on adore ou qu'on déteste je pense. Ou comme moi… un peu des deux haha. Mais en tous cas, je pense qu'on doit se faire sa propre opinion 🙂
Pour ceux qui l'ont lu ? Qu'en avez-vous pensé ? 

– English Version –
My review : 
Today, I'm talking about my last read : Friends without Benefits by Penny Reid. This is my first book from this author and I have to say that this has never happened to me : hating a book as much as I loved it. 
At first I was sure I was giving it a 1 star rating. I didn't like Elizabeth at all. I found her issue with Nico to be a bit repetitive and didn't like her reaction. I didn't get how she dealt with it and I found it so unbelievable, it was ridiculous everytime she explained it.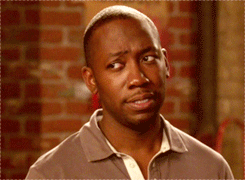 Another thing I hated : the dialogues that were so long and so unnecessary between Elizabeth and her friends. How she repeated everything to every one to say the exact same thing and we had to actually read the exact same thing!!! I found it irritating.
Finally, I found the whole scenario a bit childish and weak… SO that's why I thought I would put a really low rating.
But then! Everything changed. It was like it was written by two different persons, seriously. There's a moment in the book, at like half of it I think, where the characters become so lovable and every scene is so sweet that it put a big smile on my face while reading.

So yeah, I guess I would recommend it.
For those who read it, I'm curious to know what did you think. Feel free to share 🙂
Get your hands on Friends without Benefits now.
About Penny Reid :
Penny Reid is the USA Today Best Selling Author of the Winston Brothers and Knitting in the City series. When she's not immersed in penning smart romances, Penny works in the biotech industry as a researcher. She's also a full time mom to three diminutive adults, wife, daughter, knitter, crocheter, sewer, general crafter, and thought ninja.